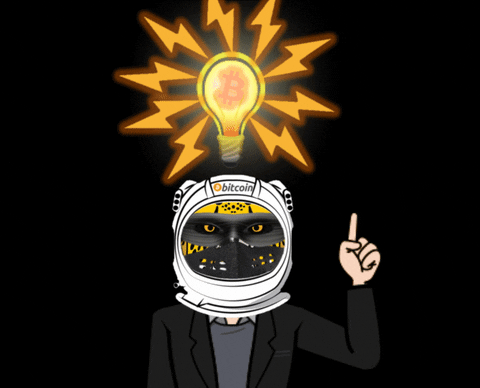 You can find swedetoshi on Twitter and on Instagram.
Are you stacking BTC with Swan Bitcoin yet? If not, show some love for swedetoshi by using his referral link, and you'll get $10 of bitcoin when you become a Swan member.
Who is swedetoshi?
Nothing has inspired me to try to be more creative as much as Bitcoin and the community around it has.
The history of this asset is so intriguing and the orange future is really something to be optimistic about in the face of present skepticism.
I've found that memes are really important to help Bitcoin achieve what we all want it to be which is profoundly world changing for the good of all.
I gravitated towards this as sort of a way to contribute back and have a boatload of fun. I get an idea occasionally that I can't wait to share to everyone :)
Whether memes are words or visual elements it all has the possibility to impact people's attention. They could become re-interpreted in endless variations. Memes upon memes, evolutionary.
It's my hope that by displaying something in which I spent time creating or adapting might cause someone to possibly be more interested in Bitcoin or to be more creative themself.
The cool thing about art or memes is that it they don't have to be perfect and who cares if it's not too popular either? If it connects with a person for a moment, brings laughter or provokes some thought then what a great bonus and it was definitely worth the effort. Surprising some people thrills me every time.
Visual words are a great way to convey something to graphically display ideas. Free fonts are pretty easy to find on the web and install in various programs. Phonto app is a pretty good app to use for this.
Finding the right dimensions for whichever platform you are using to help display the post better can be helpful. Learn to photoshop a bit by futzing around with different apps or computer programs, maybe even purchase a few. You might find yourself using tools from various ones to fully express your idea.
Exploring leads to more creativity and some unexpected surprises. Finding the time might just be the toughest obstacle. Try to combine at least two or three ideas or elements into one thing. If you can dream it, you can meme it. Your imagination is limitless & anyone can meme if they try.
Be thankful to others & don't forget to get some sleep every once in a while too. Happy memeing :)
P.S. If you're curious who Fartface2000 is... he is my muse!
GIFs and Memes by swedetoshi