<aside> ℹ️ Black History Month is a time to reflect on the diverse histories of those of African and Caribbean descent, taking note of the achievements and contributions to the social, political, economic and cultural development of the UK.
Black History Month is a time to come together and hopefully learn lessons for the present and the future. It's a time to honour the commitment to learning and standing united against racism. It's a time to reclaim history and re-imagine how our shared history will be told in the future.
</aside>
Key principles
🇬🇧 Learnerbly is a distributed company
🍂 The work we do lives on all year round
🌈 Our lived experiences are plural
🌱 Presume best intent in all our colleagues
Why it matters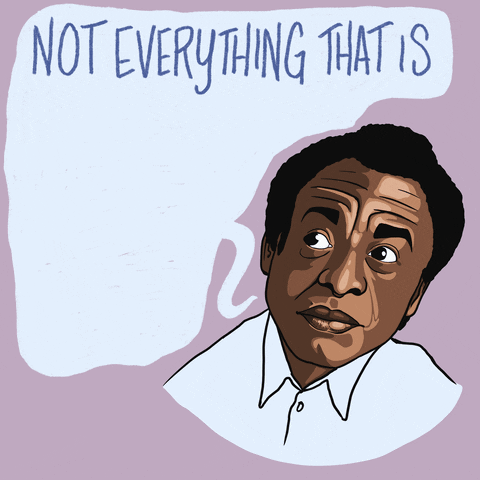 A continued engagement with history is vital as it helps give context for the present. We're not born equal in opportunities.
Black History Month exists to remind us that to drive change we must learn about and learn from the history of systemised abomination, oppression and marginalisation.
It is an opportunity to understand black histories, challenge stereotypes and go beyond stories of racism to spotlight and celebrate achievements of people racialised as black.
🤔 Why "racialised as black"?
📖 What even is the history of Black History Month?
You can make a difference
How can I make a difference by...
❓ Asking questions?
🌱 Learning
🥗 Hosting a Lunch and Learn
📚 Hosting a book club
📽 Hosting a movie or documentary club
⭕ Engaging in conversation
💸 Donating to charities leading positive change and equality for all
📅 Start with a 30 day allyship challenge
<aside> 💫 All of these are optional & a work in progress – share your feedback and suggestions in #px-discussion
</aside>
What we do at Learnerbly
<aside> ℹ️ The below is specifically focuses on UK Black History Month. For our continued work on DEIB, check out What we do at Learnerbly
</aside>
✨ Spark learning ****
Taking over the Friday Fun on October 1st. Be there.
Led by none other than @Faisa Jama ✨
@Rag'e Ali made a great playlist to learn from
We collated more resources at the bottom of this page. And there's also this page in itself!