Collect feedback from your audience, convert visitors into leads and offer promotions with Tally's beautiful popup forms. It's free, up and running in seconds, and connects to all your favorite tools.
<aside> 🎁 Popup forms are available for free to all Tally users
</aside>
---
---
Create a popup
Start by creating a form and publishing it. You can start from scratch or choose one of our pre-made templates.
Publish your form, go to the Share tab and click Popup.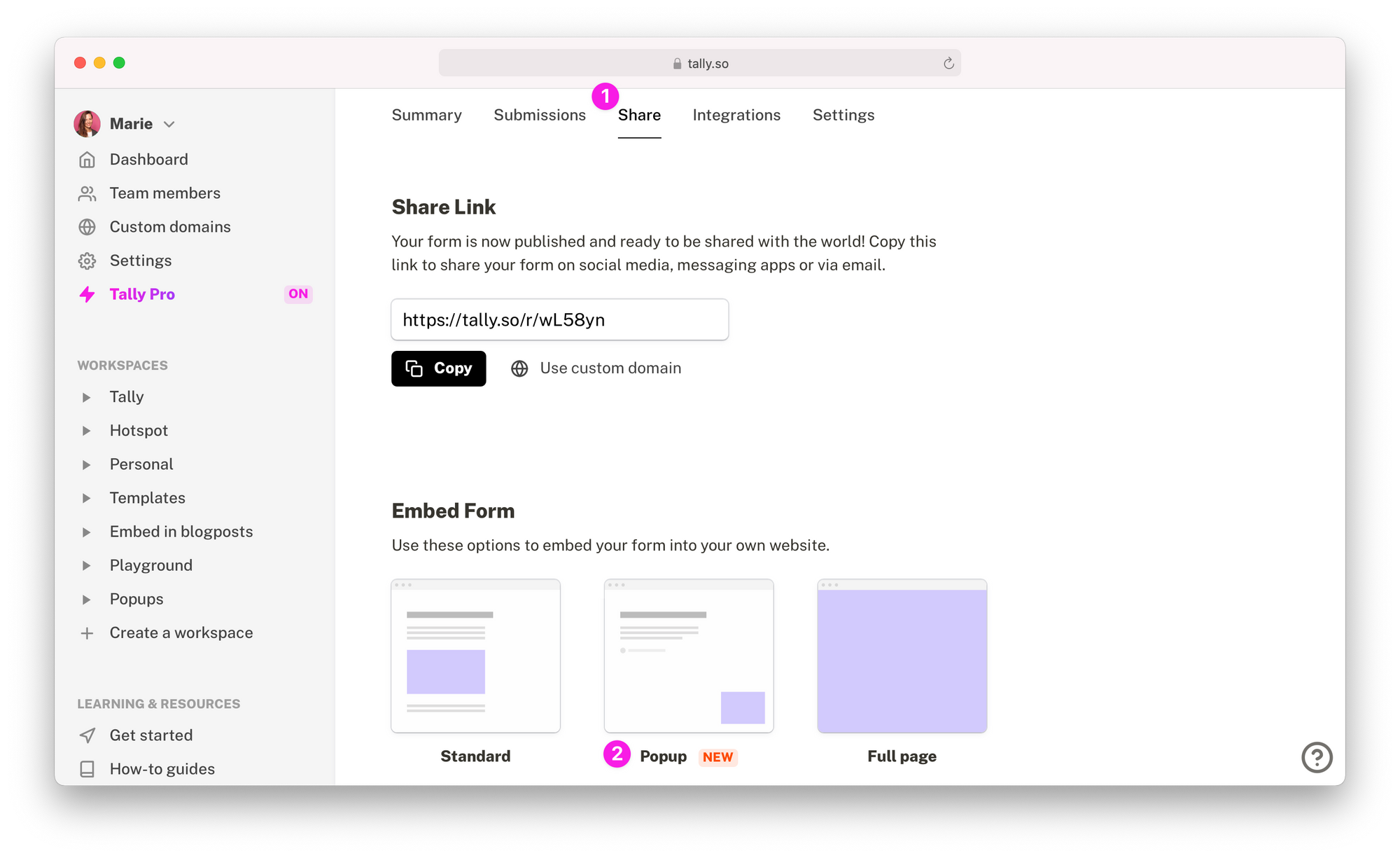 Popup options
The configuration panel lets you edit your popup, and on the right you will get a preview of how your popup will look like.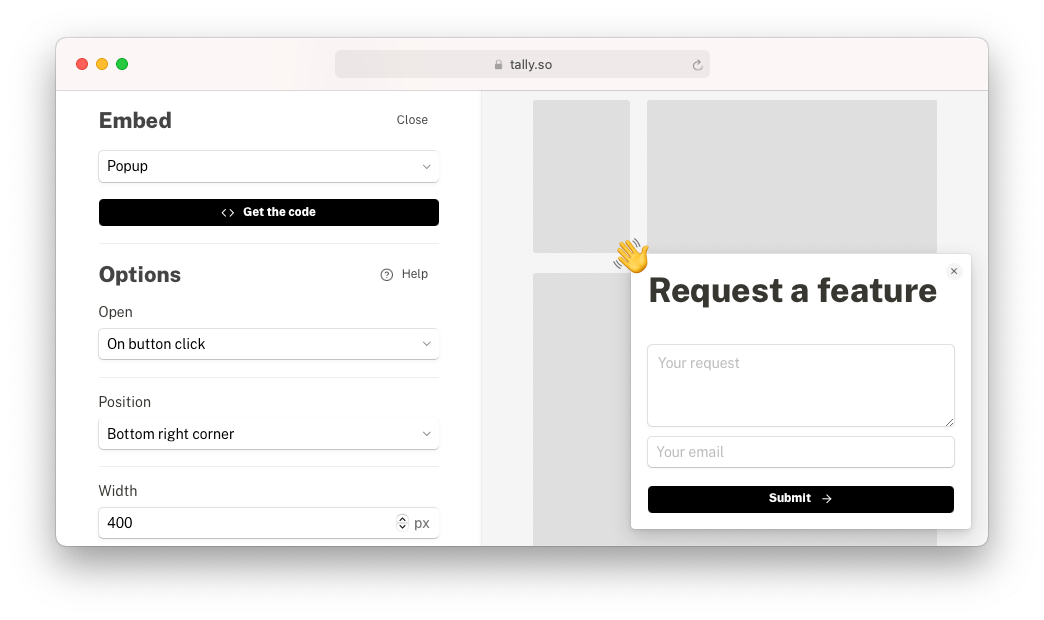 <aside> ❗ If you close the embed panel before copying the code, you will lose your embed settings. When you change popup options, you always need to click Get the code to get the latest version.
</aside>
Open
Choose when you want your popup form to appear on your site.
On page load: the form will appear immediately when the page opens.
After elapsed time: the form will appear after a specified amount of seconds.