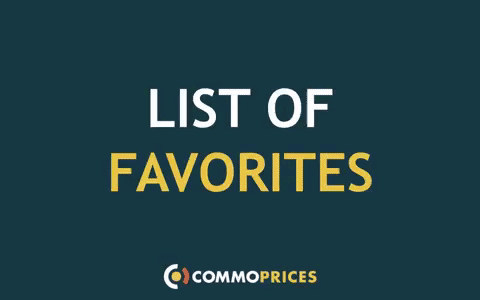 Save time by creating your favorites list! We do recomment that our clients do it when they first use the platform.
To add a data series to your favorites, look for the commodity and display it. All you have to do is click on the button "Add to Favorites" on the top right-hand corner of your screen.
Once added, you will find all your favorites under the tab "Fav" so that you do not have to look for them next time you log in.
Your Favorites will feed ‣.
Previous page : Excel Download
Next page : Currency Management
Back to FAQ : FAQ
Back to CommoPrices : ****https://commoprices.com