---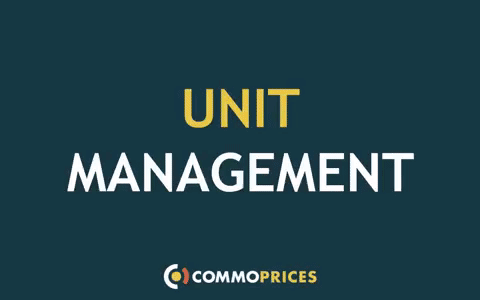 Most of our series are quoted in EUR or USD per metric tonne. However, a minority of the data series can be quoted in a different unit.
You can select the unit in which you want the graph to be displayed.
The series can be quoted in 6 types of units:
Weight unit (kg, tonnes, etc.)
Volume Unit (liter, barrel, etc.)
Time Unit (hour, month,, etc.)
Energy Unit (kWh, BTU, etc.)
Count Unit (sheet, piece, etc.)
Surface Unit (square meter)
You cannot switch from from Unit Type to an other one
This functionality is only availavable for our Mono Plus and Expert clients. It is not included in our Pro plan.
Previous Page : Currency Management
Next Page : Frequency Management
Back to FAQ : FAQ
Back to CommoPrices : ****https://commoprices.com